We appreciate all the feedback you give us.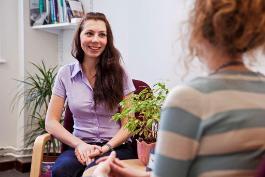 What you say can make a real difference to your experience at Queen Mary and for students who come after you.
There are a variety of ways you can provide feedback on your time here. We run national student surveys, which help us to compare the experience here with that of other institutions, to ensure we're supporting you in the best way possible.
At the end of every module, you are encouraged to complete an anonymous module evaluation questionnaire which provides another way for us to improve upon current modules and courses.
You can also suggest improvements to one of a number of representatives.