Queen Mary opens its kitchens to support A Plate for London initiative to cook for vulnerable families
Queen Mary is supporting the A Plate for London initiative to support families with children who are struggling to afford, or find food, during the current pandemic.
Published:
With many vulnerable children relying on their school dinner as their main meal of the day and 2.3m Londoners who were already struggling with food poverty before the crisis, this initiative is a lifeline for many. In Tower Hamlets alone, there are 15,000 children who already receive school meals. The Easter holidays, food shortages and job losses have caused an even bigger struggle for many families.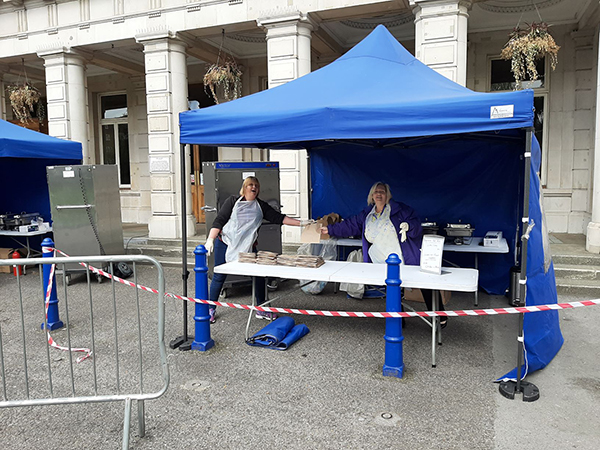 The catering staff at our Mile End campus have been instrumental in getting Queen Mary involved by opening the kitchens and working with Tower Hamlets Council to get meals distributed to those in need in our local community. Each of the kitchens involved have been producing a maximum of 300 meals per day. A food distribution point outside the Queens' Building has been set up over Easter and staff have been assisting in delivering meals to the Whitechapel Mission alongside Tower Hamlets' volunteers in the scheme that is set to run until Friday 17 April.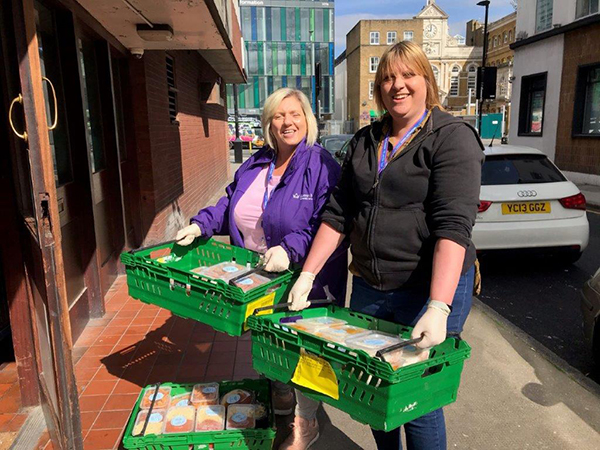 James Cornewall-Walker, Catering Manager and lead for the initiative at Queen Mary, says: "I am very proud of my team who have so willingly come together to support some of the most vulnerable families in the Tower Hamlets community. It's great to be able to use our facilities here at Queen Mary to support the council and do something practical for those in need. I am truly grateful to everyone who has come into work and help in this initiative, they have all been amazing."
If you would like to donate to or to find out more about A Plate for London, visit aplateforlondon.org.