Outdoor Wi-Fi at Mile End and Charterhouse Square campuses
IT Services has extended the Wi-Fi service to provide coverage to selected outdoor areas of the Mile End and Charterhouse Square campuses to improve the services available to students.
Published:
Installation work has been carried out in the Student Village area at the Mile End campus as well as other areas at Mile End and Charterhouse Square.
Keep an eye out for the posters in the areas where Wi-Fi coverage is available.
The areas with coverage are shown on the maps below:
Mile End campus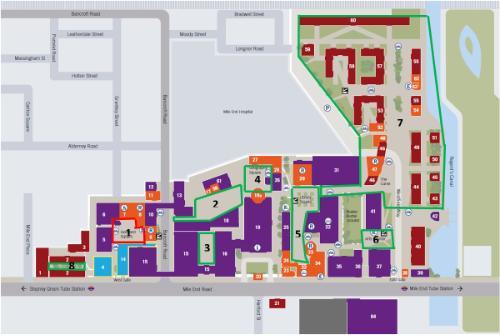 1 Godward Square (coverage coming soon)
2 Area between Graduate Centre, Fogg Building, Queens' Building and Temporary Building
3 Area between Peoples' Palace and Engineering Building
4 Geography Square
5 Area between Grounds, Library and Library Square
6 Arts Quarter
7 Student Village and in front of the Bancroft Building
8 Ifor Evans Place courtyard
Charterhouse Square campus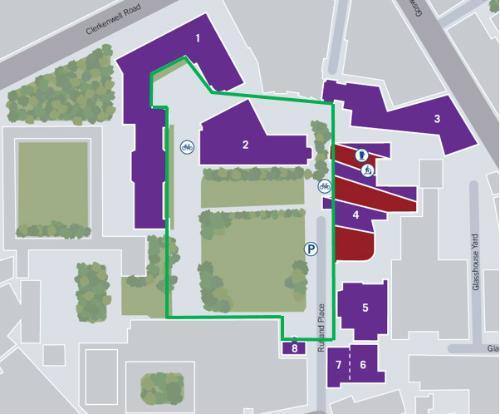 For help with Wi-Fi access issues, please contact the IT Services Service Desk on 020 7882 8888 (ext. 8888).