New drinking water fountains installed on campus
Following student feedback, we have installed new drinking water fountains in various buildings across the campuses.
Published:
Since the beginning of 2018, Estates and Facilities have installed several drinking water fountains across the campuses, with the intention of improving the facilities available to students and making Queen Mary a more sustainable university. Students will now have easy access to water fountains, making it more convenient to access fresh drinking water.
The locations of the new drinking water fountains were agreed with the Students' Union and are as follows:
The Nest (formerly known as the Hive)
Blizard Building
Francis Bancroft Building
Engineering Building
Informatics Teaching Laboratory (ITL) Building
Fogg Building
Queens' Building
People's Palace
By placing water fountains closer to where students study, this should make finding fresh drinking water more convenient for those who spend a lot of time on campus. The fountains will also address sustainability issues by encouraging students to make use of refillable water bottles rather than purchasing bottled drinks, hence reducing plastic waste.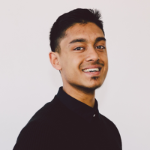 Queen Mary Students' Union President, Yasir Yeahia, said: "We've wanted water fountains for so long! It's great to see that the university and the Students' Union have worked collaboratively to achieve this. This helps tackle some of the existing sustainability concerns we have with plastic water bottles being used and spent excessively, damaging our environment. This gives our students the opportunity now to refill their bottles in a sustainable way and look after our environment. We have a new commitment in our strategy to make the Students' Union more sustainable so we couldn't be more proud!"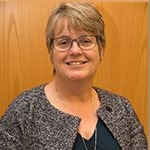 The Chief Operating Officer, Laura Gibbs, said: "The student experience and being a sustainable university is so important to us at Queen Mary. By working in partnership with the Students' Union, we have been able to make a really positive impact toward our sustainability agendas with the introduction of the new water fountains. We hope this access to fresh drinking water and use of refillable bottles will lead to a significant reduction in plastic waste."
If you are unsure of the location of these buildings, check out the campus maps.