Hive East closed for refurbishment project
Queen Mary Students' Union (QMSU) and QMUL Library Services are working together on a refurbishment of Hive East at the Mile End campus to provide more collaborative learning space and bookable areas for student activities.
Published:
Whilst work on the Hive continues, the Students' Union will be opening Blomeley Rooms 1 and 2 in the SU Hub as an alternative space at the following times:
Monday 8 January: 9am-5pm
Tuesday 9 January: 9am-5pm
Wednesday 10 January: 9am-4pm
Thursday 11 January: 9am-1pm and 3-5pm
Friday 12 January: 2pm-5pm.
About the project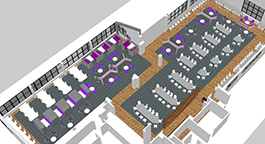 The refurbishment works began in December 2017 with work carried out over the holiday period and new furniture arriving during Reading Week in Semester 2. QMSU will take ownership of the new Hive East space, with Hive West remaining under the governance of QMUL Library Services.
Facilities and features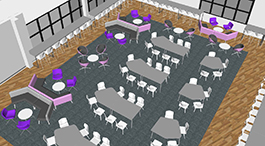 The project is being carried out in response to student feedback, which highlighted the need for more flexible and comfortable social learning space where students can gather to study or work collaboratively on group projects and assignments. This will ease pressure on the often busy social learning space on the ground floor of Mile End Library. The refurbishment will also address the need for more bookable activity space to benefit student groups and societies who need access to venues for group practice, activities and events.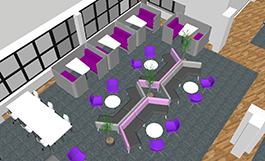 The new facilities will include more soft seating, group study pods, a higher number of small and large group work desks, and individual workstations for independent study. To ensure flexibility, furniture can be easily packed away into a separate area when the space needs to be cleared for group bookings. Docking stations will also be installed for connecting personal devices such as laptops and tablets, as well as charging ports through USB or mains power sockets, helping to reduce the demand for university-owned PCs. Information on student wellbeing and Study Well will also be visible to ensure everyone has the opportunity to study well and can access the support that they need, should they need it.
In addition to acting as an improved flexible study space, the newly renovated Hive will also be a designated space for Friday prayers to take place, something that many of our students have expressed would be of great benefit to their experience at Queen Mary.
Hear from key people involved with the project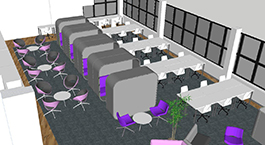 Martin Beeson, QMUL Library Services Teaching and Learning Support Manager, said: "I am confident the partnership between QMSU, QMUL Library Services and Estates and Facilities to develop Hive East is a significant step forward in recognising the need to provide a range of high quality study and social spaces at QMUL. This will deliver an exciting, vibrant, engaging and flexible environment for all our students. It's been a real pleasure to be involved in this project and we're really looking forward to seeing the completed space."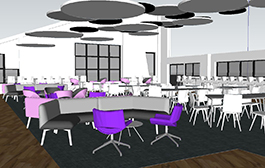 Mike Wojcik, Chief Executive QMSU, added: "It's been a fantastic collaboration working alongside QMUL Library Services and the Estates and Facilities projects team to ensure the Hive will become a space that works better for students. It will become a central part of the Queen Mary student community and will provide more useful facilities like microwaves, hot water and better study and social space, which will be especially valuable for our many commuting students. Our clubs, societies and student groups will also benefit from the new, bookable space for events. We can't wait to see the completed project!"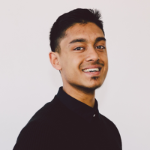 Yasir Yeahia, QMSU President, also shared his views: "The Students' Union has always realised the demand for student space on campus and the need to improve the Hive as a student space. This is an amazing success for Queen Mary and helps solve many issues that had been ongoing for a number of years. I am particularly pleased that the concerns about existing spaces accommodating Friday prayers, Jummah, have now been resolved and look forward to continuing to secure and maximise great space for students on campus with QMUL."
We kindly ask staff and students to respect the new space and those who are using it, in order to ensure it remains enjoyable for everyone.
Access to services during the refurbishment
Although the Hive East space will be under refurbishment from Monday 11 December, Hive West will remain open during the refurbishment period, with access through the G O Jones Building on Physics Avenue (opposite the Queens' Building), Mile End campus.