Global Opportunities holds information session for students going to Stockholm and Kuala Lumpur as part of QChallenge Abroad
On Wednesday 14 February, The Global Opportunities team hosted an event for students who will be taking part in the QChallenge Abroad programme in March and April this year.
Published:
QChallenge Abroad will provide students with an international immersive experience, challenging them to adapt and thrive in a new context. Along with local students from Kungliga Tekniska Högskolan (KTH) Royal Institute of Technology in Stockholm, and University of Malaya in Kuala Lumpur, our students will work in teams to tackle a challenge during an intense four-day programme. The QChallenge topic this year is 'How do smart cities ensure they are inclusive?'
As students tackle their assigned challenge, guest speakers and field trips will help students understand the problem and find creative ways to solve it.
QChallenge is one of a number of short-term programmes that enable students to spend a period of time abroad without having to go for a full semester or year. It is recognised that not all students have the means to spend an extended period abroad, and it is hoped that these shorter programmes will appeal to a wider range of students.
At the event, the Global Opportunities team provided the participants with all the useful information they would need to prepare for their experience. Professor Rebecca Lingwood, Vice-Principal (Student Experience, Teaching and Learning) also took the time to welcome the participants to the programme personally, and provided them with some useful information and context. The students also had the opportunity to ask questions and meet the other participants with whom they will be sharing the experience.
We caught up with two of the participants to find out where they will be going, why they decided to join the programme and what they hope to gain from the experience:
The programme is funded by Queen Mary and run in collaboration with Common Purpose, a British-founded charity that runs leadership development programmes around the world. QChallenge is intended to also provide students with opportunities to develop and apply skills such as team work, project management, networking and leadership in a real world context. Common Purpose specialises in bringing together students, leaders from global business, government, and not-for-profit organisations. Programmes are designed to develop 12 core employability competencies, and their evaluation focuses on participants' behaviour change after the programme and how that change creates impact in their organisations, cities and communities.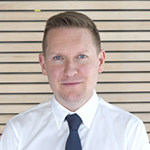 Ceri Bevan, Head of Global Opportunities, said: 'We are really excited to be working with Common Purpose to send students on a QChallenge to Stockholm and Kuala Lumpur. There are very few times in a student's life when they will have the opportunity to travel and experience another culture, without job pressures or other responsibilities. By participating in the QChallenge, it is hoped that these students will be inspired to pursue different kinds of international opportunities in the future and gain skills they can apply to their studies at Queen Mary and future career.'
We recently produced an article highlighting some of the various global opportunities available at Queen Mary, where you can find a host of valuable information to help you on the first step of your journey to working, travelling or living abroad, including useful insights and student profiles and blogs.
You can also find out all of the information available at the most recent Global Opportunities GO Abroad Fair back in October 2017 here.
To hear from more of our students on the types of international experience they have gained while at Queen Mary, check out these study abroad student profiles.
Why not find out how inclusive these programmes are and how you could get involved, even if you previously thought it was something out of your reach, by checking out the Study Abroad student blog pages?
You can find out more about the programmes available at Queen Mary by visiting the Global Opportunities website, or by checking out their Facebook and Twitter pages.